You Can't Go Home Again is the sixteenth episode in Season 1 of The Other Kingdom. This episode aired on June 5th, 2016 and has 0.83 million viewers. 
Synopsis
Astral attempts to change a foe's mind by reminding him of what is important.
Plot
Trivia
Gallery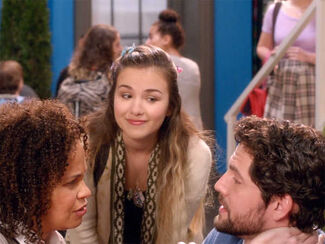 Here is the image gallery for You Can't Go Home Again!. It may be viewed here.
Ad blocker interference detected!
Wikia is a free-to-use site that makes money from advertising. We have a modified experience for viewers using ad blockers

Wikia is not accessible if you've made further modifications. Remove the custom ad blocker rule(s) and the page will load as expected.